Welcome to the Weighton Medals E-Shop. Please review the following basic terms that govern your use of and purchase of products from our Site. Please note that your use of our Site constitutes your agreement to follow and be bound by those terms (the "Agreement").
GENERAL
We may from time to time change the terms that govern your use of our Site. Your use of our Site following any such change constitutes your agreement to follow and be bound by the terms as changed. We may change, move or delete portions of, or may add to, our Site from time to time.

SITE CONTENTS
Unless otherwise noted, all materials, including images, illustrations, designs, icons, photographs, video clips, and written and other materials that appear as part of this Site (collectively, the "Contents") are copyrights, trademarks, trade dress and/or other intellectual properties owned, controlled or licensed by Weighton Coin Wonders Limited collectively, and its subsidiaries and/or affiliates ("Weighton Medals E-Shop"). The Site as a whole is protected by copyright and trade dress, all worldwide rights, titles and interests in and to which are owned by Weighton Medals. and all other E-Shop trademarks appearing at this Site are trademarks of Weighton Medals. The Contents of our Site, and the Site as a whole, are intended solely for personal, non-commercial (other than for the purchase of merchandise from our site) use by the users of our Site. You may download or copy the Contents and other downloadable materials displayed on the Site for your personal use only. No right, title or interest in any downloaded materials or software is transferred to you as a result of any such downloading or copying. You may not reproduce (except as noted above), publish, transmit, distribute, display, modify, create derivative works from, sell or participate in any sale of, or exploit in any way, in whole or in part, any of the Contents, the Site, or any related software.
ORDERING FROM WEIGHTON Medals
We welcome orders from all customers, but we do totally reserve the right to refuse an order without obligation. All orders placed at our website, are bound by our Conditions of Use, the agreement of which is automatically sought and gained from the customer during the checkout process.
We may enter into discussions if an order is refused, but are not legally bound to give reasons for the refusal. We enveavour to be of service to all that choose to use our facilities, and we aim to facilitate any reasonable request. On occasion it is sometimes not possible to action specific requests made by clients, especially if the request does not fall within our conditions of use.
All orders placed at our website are claased as PENDING (provisional) initially, and are NOT guaranteed until your order status is PROCESSING (which indicates the order is confirmed). If a Pending order can not be processed in it's original state, you will be informed by phone or email within 24 hours that we are unable to supply the item/items as advertised / priced. You will then have the choice to process a revised order, or cancel the order in it's entirety.

METHODS OF PAYMENT

Weighton Medals E-Shop accept the following payments:

Cash- via Special delivery only..if you choose another method such as Recorded Delivery you cannot claim for lost cash.

Bankers Draft
Bank Transfer- details supplied on request. When placing your order, choose cheque / money order for payment method. Then in comments section at checkout add a request to pay via Bank Transfer and we will email the details upon receipt of order.

Personal Cheque - Requires 5 WORKING days for clearance on orders under £500.00, or 10 WORKING days on orders over £500.00. Please Note: Cheques MUST be received at our offices within the 3 WORKING days as per our payment timescales to secure prices as ordered. We can not accept resonsibility for delays in the UK postage system, and will cancel or re-negotiate orders where cheques are not received within this time.


Business Cheque - As above
Debit & Credit Cards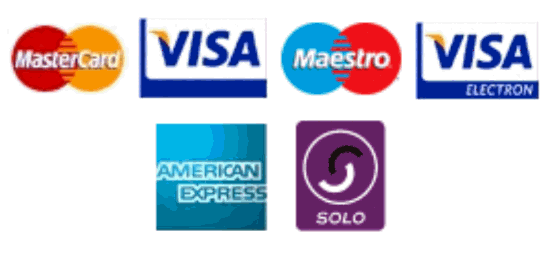 We accept payment via Credit / Debit cards, but Credit Cards are subject to a 3% surcharge - see Payments by Debit & Credit Card page for full details. There is NO CHARGE for Debit Card payments.
Additional conditions are in place for overseas orders - see payment section above.


If we are unable to process your cheque then the order will not be processed until another method of payment has been established and could incur extra charges for administration.

PAYMENT TERMS
Weighton Medals expects to receive payment for any order placed within 3 Days (3 working days) unless prior agreement is obtained. We reserve the right to cancel any order not paid for within this timescale, and sell the ordered goods to another buyer. In these fast changing markets, we can not hold bullion orders at ordered prices after this timescale. We will agree to inform the customer of the intended cancellation 1 day prior to cancellation, and orders will be cancelled the following day after this if no contact is made.
Specificterms also apply to credit and debit card payments - see our Payment Terms page for full details.
PRECIOUS METAL PRICING - CAVEAT
Weighton Medals try to keep all prices up to date. However, in the current fluctuating precious metal markets, prices can be out of date within 24 hours. All precious metal products are marked up at a percentage over the spot price of the metals, and in a fast moving market can change without warning. We therefore state that prices on precious metal coins are NOT guaranteed until your order is confirmed (Processed). If a shift in the narkets causes a change in the list price of a Pending order, you will be informed by phone or email within 8 hours that we are unable to supply the item/items at the advertised price. You will then have the choice to process the order at the revised price, or cancel the order.
If you are in any doubt as to the validity of a price on one of our listings please call us on 01430 879740 or email to sales@weighton-medals.co.uk, and we will be able to confirm immediately if the price is current.
VAT
Weighton Medals are a subsidiary of Weighton Coin Wonders Limited are a VAT registered business in the UK. Our VAT registration number is GB 926 8433 01 and is shown on our invoices as required by law.
Where an item is subject to VAT, the price listed for an item on the website INCLUDES the relevent VAT amount. This will be shown seperately on your invoice for accounting purposes.
We also operate a Second Hand Goods Margin / Global Accounting scheme for pre-owned goods, and where this applies it will also be stated on your invoice.

POSTAGE & INSURANCE

1. Recorded Delivery
Recorded delivery is sent purely AT BUYERS RISK due to lack of insurance. Even on small orders,the kind of goods we deal in ARE NOT COVERED by the Recorded delivery compensation.
Should the package not arrive you will NOT be compensated but a proof of postage receipt, along with a copy of Invoice & Royal Mail Claim form will be provided should you wish to try and persue a claim. However, we do know from experience that this will be a futile excercise.
The Recorded delivery option is only available on orders with a total value of up to £35.00. All orders over £35.00 will only have the option of Special Insured delivery.

2. Special Delivery
Special Delivery is the prefered method of dispatch, and we ensure your order will be fully insured during transit. We always ensure FULL insurance cover to the order total, which if necessary may require splitting orders in to multiple parcels, for which additional charges may apply. You would be notified of this BEFORE we process payment and confirm processing of your order.
Please Note: Claims for lost or not received packages sent by Special Delivery are dealt with promptly and proof of postage receipts are always available upon request. Replacement goods will not be dispatched until a complete investigation and report is received from the Royal Mail.
3. International Signed For - Overseas Deliveries
There is some dispute as to just what is insured when using this option. We have seen a prohibited list that the Royal Mail use on this option for different countries, and the Insurance cover excludes Precious Metals to some countries, so it is likely that any claim for loss on our products would fail. We therefore only send out International orders to countries where there is no import restrictions on our products, split into £500.00 value – eg. order of £1000.00 – 2 parcels. We are making it clear to overseas customers, of these conditions so they can make an informed choice. Please see POSTAGE & RETURNS section for full terms and conditions.
IT IS THE BUYERS RESPONSIBILITY TO CHECK THAT THEY CAN LEGALLY IMPORT THE ITEMS THEY PURCHASE FROM US, AS WE TAKE NO RESPONSIBILITY FOR THE CUSTOMS REGULATIONS OF OTHER COUNTRIES.
GOLD & SILVER COINS are prohibited to import for the following countries:
LATVIA, ESTONIA, CZECH REPUBLIC (all coins), TAIWAN (all coins & Banknotes), THAILAND (All coins)
BULGARIA - Coins & Banknotes, any gold silver or platunum manufatured or otherwise.
PLEASE NOTE: We can not process requests for informal alternative delivery arrangements eg. 'if not in leave with No 27', as we are not able to instruct the postal services of such requests.
ORDER LEAD TIMES
The 'lead time', ie. the time from placing your order to dispatch of the order is generally 3 - 5 WORKING days for immediate payment methods, and 7 WORKING days for cheque payments and Bank transfers.
As circumstances occur which can affect lead times, Weighton Medals DO NOT GUARANTEE specific time frames for dispatch and delivery. All orders pending are notified to the clients registered email address of order status change when being processed and again upon dispatch. We will try to accommodate specific requests for specific delivery times, but these requests also can not be guaranteed and are subject to agreement in advance.
Choosing the next day Special delivery postage option is not an indication of our processing time. This is SOLELY the name of the service as supplied by Royal Mail, and is *guaranteed 'Next Day' delivery from the time we dispatch the order only, and not the time WE guarantee to process orders. The special delivery service is used to ensure all valuable orders are insured in transit to customers, and is fuly trackable through the postal system
* Please Note: Royal Mail do not guarantee next day delivery on the Special delivery service if items are posted out on a Friday - in such cases the Guarantee delivery day is the following Monday.

USER COMMENTS, FEEDBACK, POSTCARDS AND OTHER SUBMISSIONS

All comments, feedback, postcards, suggestions, ideas, and other submissions disclosed, submitted or offered to Weighton Medals on or by this Site or otherwise disclosed, submitted or offered in connection with your use of this Site (collectively, "Comments") shall be and remain Weighton Medals property. Such disclosure, submission or offer of any Comments shall constitute an assignment to Weighton Medals of all worldwide rights, titles and interests in all copyrights and other intellectual properties in the Comments. Thus, Weighton Medals will own exclusively all such rights, titles and interests and shall not be limited in any way in its use, commercial or otherwise, of any Comments. Weighton Medals is and shall be under no obligation (1) to maintain any Comments in confidence; (2) to pay to user any compensation for any Comments; or (3) to respond to any user Comments. You agree that no Comments submitted by you to the Site will violate any right of any third party, including copyright, trademark, privacy or other personal or proprietary right(s). You further agree that no Comments submitted by you to the Site will be or contain libellous or otherwise unlawful, abusive or obscene material. You are and shall remain solely responsible for the content of any Comments you make. You agree that Weighton Medals may use and/or disclose information about your demographics and use of the Site in any manner that does not reveal your identity. By participating in, promotions, and/or requesting promotional information or product updates, you agree that Weighton Medals may use your information for marketing and promotional purposes by us, BUT NOT for use by third parties.

Weighton Medals COMMUNICATIONS TO YOU

By signing up to the Newsletter and / or product notifications, You agree that Weighton Medals may send electronic mail to you for the purpose of advising you of changes or additions to this Site, about any Weighton Medals products or services, or for such other purpose(s) as Weighton Medals deems appropriate. You have the option AT ANY TIME, of opting out (unsubscribing) from the electronic communications, by using our unsubscribe links on the site, and / or the links contained in our emails.
DATA PROTECTION
All information held by Weighton Medals on our customers, and transactions entered ino thereof, is held securly and in accordance with the Data Protection Act. No customer details or information is sold/shared/passed on to ANY other organisation for any purpose, other than to comply with any related Customs & Revenue requirements and / or Money Laundering regulations as laid down by Act of Parliament.

PRODUCT INFORMATION

Most Weighton Medals products displayed on the Site are available topurchase from Weighton Medals offices direct in the United Kingdom while supplies last. In some cases, goods displayed for sale on the Site may not be available for immediate collection at Weighton Medals offices. The prices displayed on the Site are quoted in G.B.P. Sterling and are valid and effective only in the United Kingdom.

COLOURS

We have made every effort to display as accurately as possible the colours of our stock that appear at the Site. However, as the actual colours you see will depend on your monitor, we cannot guarantee that your monitors display of any colour will be accurate.

LINKS TO OTHER WEB SITES AND SERVICES

To the extent that this Site contains links to outside services and resources, the availability and content of which Weighton Medals does not control, any concerns regarding any such service or resource, or any link thereto, should be directed to the particular outside service or resource.
DISCLAIMER
THIS SITE AND ALL CONTENTS OF THE SITE ARE PROVIDED ON AN "AS IS" BASIS WITHOUT WARRANTIES OF ANY KIND, EITHER EXPRESS OR IMPLIED, INCLUDING WITHOUT LIMITATION WARRANTIES OF TITLE OR IMPLIED WARRANTIES OF MERCHANTABILITY OR FITNESS FOR A PARTICULAR PURPOSE. YOU ACKNOWLEDGE, BY YOUR USE OF THE SITE, THAT YOUR USE OF THE SITE IS AT YOUR SOLE RISK, THAT YOU ASSUME FULL RESPONSIBILITY FOR ALL COSTS ASSOCIATED WITH ALL NECESSARY SERVICING OR REPAIRS OF ANY EQUIPMENT YOU USE IN CONNECTION WITH YOUR USE OF OUR SITE, AND THAT WEIGHTON Medals SHALL NOT BE LIABLE FOR ANY DAMAGES OF ANY KIND RELATED TO YOUR USE OF THIS SITE.
INACCURACY DISCLAIMER

From time to time there may be information on Weighton Medals E-Shop that contains typographical errors, inaccuracies, or omissions that may relate to product descriptions, pricing, and availability. We reserve the right to correct any errors, inaccuracies or omissions and to change or update information at any time without prior notice (including after you have submitted your order). We apologize for any inconvenience this may cause you. If you are not completely satisfied with your Weighton Medals purchase you may return it with your invoice to any Weighton Medals store or by mail. Please see our Return Policy.
INDEMNIFICATION

You agree to defend, indemnify and hold Weighton Medals harmless from and against any and all claims, damages, costs and expenses, including solicitors fees, arising from or related to your use of the Site.

MISCELLANEOUS

Unless otherwise specified and except to the extent Weighton Medals products are offered for sale in the United Kingdom through this Site, this Site and the Contents thereof are displayed solely for the purpose of promoting Weighton Medals products and services available in the United Kingdom.

TERMINATION

This Agreement is effective unless and until terminated by either you or Weighton Medals . You may terminate this Agreement at any time. Weighton Medals also may terminate this Agreement at any time and may do so immediately without notice, and accordingly deny you access to the Site, if in Weighton Medals sole discretion you fail to comply with any term or provision of this Agreement. Upon any termination of this Agreement by either you or Weighton Medals, you must promptly destroy all materials downloaded or otherwise obtained from this Site, as well as all copies of such materials, whether made under the terms of this Agreement or otherwise.